Sage BusinessVision simplifies accounting while providing abundant analytical power.




BusinessVision

solves vital business challenges, like managing cash flow, invoicing and billing, and maintaining compliance with innovative solutions that are easy to implement, use, and understand.
BV 2019
Sage BusinessVision RE (Retail Edition)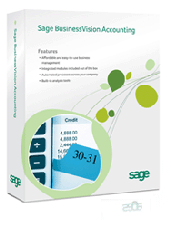 Still using a cash register to manage your retail activates? While the traditional cash register can manage the checkout process, it creates operational silos that separate the checkout process from payment processing, inventory control, customer relationship management, insightful business reporting, and back-end accounting processes.
Sage BusinessVision Retail Edition goes beyond the simple cash register or Point-of-Sale (POS) application to provide you with a complete retail business management solution. Sage BusinessVision Retail Edition includes 16 modules, providing you with the solution suite you need to manage your entire business. Where cash registers allow you to simply
ring up sales, Sage BusinessVision Retail Edition can handle the sales process and much more.
Sage BusinessVision LE (Limited Edition)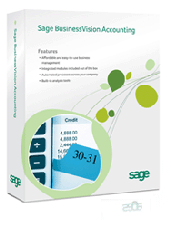 Ideal for smaller organizations, this single-user system delivers incredible performance at an economical price.
​
Designed primarily for new businesses or those that need to upgrade their current small business accounting system, this single user system includes 16 real-time, integrated modules.
Sage BusinessVision SBE (Small Business Edition)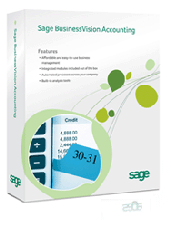 The next level in enterprise management, this 3-user system builds on the functionality first introduced in the Limited Edition.
​
Designed for Businesses with sales of up to three million dollars a year, Sage BusinessVision Small Business Edition economically equips small businesses with the power and performance that they need to stay competitive.
Sage BusinessVision SE (Standard Edition)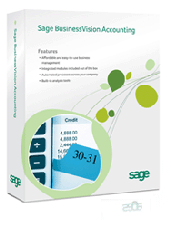 Fully featured and optimized for mid-sized enterprises, this 5-user system is expandable with the Optional LAN pack. Standard Edition include eighteen fully integrated modules, delivering a robust, industrial-strength,
business management and accounting system for todays business environment.
​
Sage BusinessVision Standard Edition comes multi-user ready allowing up to 5-users at one time. And, as your business grows, an optional multiple-user LAN Pack can be added, so that youll never outgrow your system. Over 120,000 satisfied users rely on Sage BusinessVision Standard Edition every day to run their businesses efficiently.
Sage BusinessVision CSE (Client Server Edition)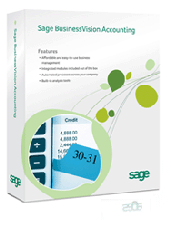 Designed for high transaction, heavy user load situations, this industrial-strength 10-user system is expandable to over 100 users. Ideal for companies with annual sales as high as $100 million, Sage BusinessVision Client-Server Edition can support up to 100 concurrent users.
​
The edition also optimizes performance among users, so that they experience uniform high-speed performance. Say good-bye to system slowdowns at heavy use times such as the end of a reporting period!